LawInform Courses
How to advise your client on the benefits of eConveyancing & other crucial updates
| | |
| --- | --- |
| | Online |
| | Recorded on 27 March 2018 |
| | Tony Cahill, Legal author and presenter |
Premium price: $80
Standard price: $114
How to be assertive
| | |
| --- | --- |
| | This module looks at the different types of behaviours: passive, aggressive and assertive and considers the factors that can influence how a person behaves, both cultural and generational. We will examine the skills required for assertiveness and how to put them into practice. When faced with criticism or demands, being assertive can be quite difficult, we will uncover some assertive techniques that can be used under these circumstances. |
| | Online |
Premium price: $33
Standard price: $47
How to bill clients while recovering costs and making a profit
Using Accounting Information what are the steps required to prepare a charge out rate for your legal staff to recover full costs and earn a profit?  

This videocast discusses the processes used to generate forecasts of business activity and the measurement and analysis of costs and their drivers to be able to prepare budgets that enable the determination of future financial performance.
Online

Business Process and Accounting

Revenues, Liabilities and Owners Equity

Costs – Assets and Expenses

Developing Cost Estimates for Operating Overhead Costs

Developing Cost Estimates for Labour Costs

Planning Revenue Generating Activity Levels – (HOURS)

Calculation of Labour Charge out rates

Break-even and Profit Planning

 

Understanding Revenues & Expenses and their drivers.

 




Recorded on 7 July 2017

Greg Pazmandy, Senior Lecturer, University of Technology Sydney
Premium price: $55
Standard price: $79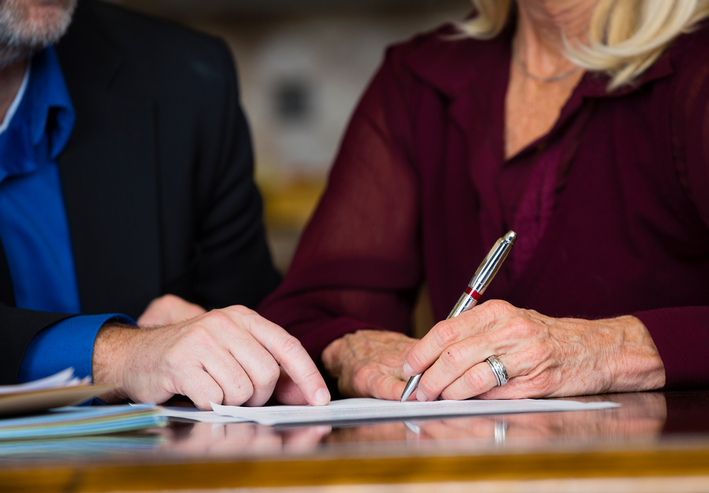 Impaired Consent in Contract Law Australia
0.75 CPD Units
Online recording
Knowledge area:


Dr Michelle Sharpe, Barrister discusses understanding distinguishing Duress and Undue Influence, the types of threat amounting to duress, classes of Undue Influence, remedies for duress and undue influence and typical defenses to duress and undue influence claims.

Key Learning Outcomes:

Duress and Undue Influence distinguished
Types of threat amounting to duress
Classes of Undue Influence
Undue Influence and third parties - the 'wives equity'
Remedies for duress and undue influence
Typical defenses to duress and undue influence claims

The handout is accessible from within the Interactive Exercise module.

Online

Recorded Mar 2017

Dr Michelle Sharpe
Premium price: $66
Standard price: $94
Increase your objectivity
As an individual contributor, one of the things you need to do is effectively work with others. No matter how big your team may be, each of us must interact, communicate, and work well with others. Yet sometimes we become so focused on our own work, and how our team can help us, that we forget others are looking at us in the same way. Our co-workers also want to know we will contribute to their success by being an effective, contributing member of the team.

This course provides a process use in situations when there is a problem to solve, you're trying to understand a subject better, or you need to make a decision. In these situations you may be working on your own or with others. By completing this course, you will be able to increase objectivity by identifying various perspectives of the same situation.

Online
Premium price: $33
Standard price: $47
Increasing your productivity
This course is designed to increase your productivity skills.

The following topics will be covered:

Increase the Quantity of Work
Stay Productive While Waiting for Answers
Organizing Information for Productivity

Full descriptions for each module can be found here.

Online
Premium price: $76
Standard price: $109
Inform and inspire your team
As a manager it is your job to inspire and energize your team by communicating a clear and compelling vision. When each person understands what the team must achieve and why, a meaningful work situation is created for each team member, which can lead to an increase in personal engagement and performance. 

This course will help you create a clear picture of the team's vision and to excite and inspire team members regarding the team's purpose. By completing this course, you will know how to inform and inspire your employees regarding the team's vision.

Online
Premium price: $33
Standard price: $47
Inheritance-Aspects of superannuation
In this 'Inheritance - aspects of Superannuation' seminar your facilitator Michael Hallinan will explore key topics such as: 

Inheritance Rules of "super benefit",

Inheritance of "super pensions",

Inheritance of "Control" (only applies to SMSFS),

Consensual modification of inheritance rules,

Contested Inheritance, 

Overriding inheritance rules. 

Online

Recorded on 20 March 2018

Michael Hallinan BA LLB CTA SSA, Special Counsel (Superannuation), Townsends Business and Corporate Lawyers
Premium price: $80
Standard price: $114
International family law - Abduction, surrogacy and enforcement


Knowledge area:

Online

Join our facilitators in discussing what is a hot topic of International Family Law and child protection


International parental child abduction 
1996 Convention on International Child Protection
International surrogacy and international perspective on child support 
Financial proceedings where parties live overseas and enforcing orders overseas.


Recorded on 31 October 2016
Sandrine Alexandre-Hughes, Barrister, Queens Square Chambers


Martha Barnett, Barrister, Culwulla Chambers
Catherine Spain, Barrister, Waratah Chambers
Premium price: $76
Standard price: $109
Intestate entitlements and tackling difficult matters
This session will be exploring intestate entitlement. 

Online
Key learnings from this session include:


Practical hints and tips 

Resources Searches 

Proofs Secondary proofs 

Next of kin applications


Recorded on 20 March 2018

Margaret Pringle, Barrister, Chalfont Chambers



Premium price: $89
Standard price: $127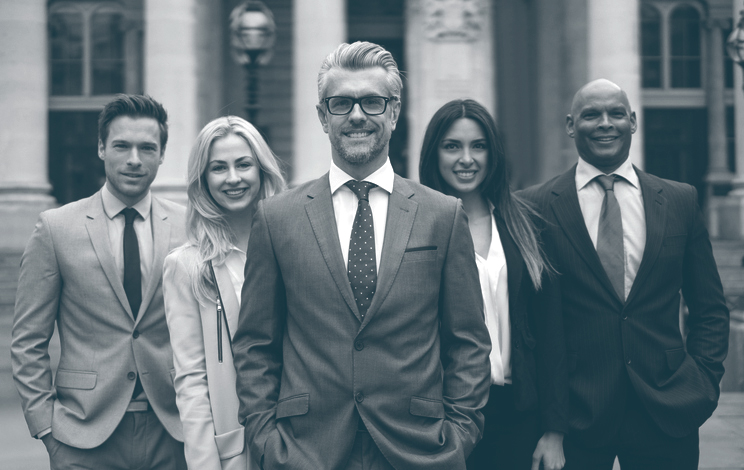 Introduction to advocacy
Knowledge area:




Introduction to advocacy
Incorporating rules of evidence
Analysing your material and defining a case theory
Advocacy is a performance
Preparation and evidence
Cross examination
What is a proposition?

Online



Professor the Honourable George Hampel AM QC
Premium price: $99
Standard price: $141
Is your organisation ready for a cyber incident? Practical lessons on preparing and managing data breaches, vulnerabilities and confidential information
Knowledge areas:

Practice management and business skills


Professional skills

Online
One year on from the Notifiable Data Breaches scheme, join leading industry experts as, through the use of case studies, they reflect on 2018 and how the cyber landscape in Australia has changed, as well as what is in store for 2019. Our experts will also address data protection and breach of confidentiality, the risks facing your organisation following a cyber incident and key trends in cyber incident response including a deep dive on the impacts of cybercrime. Real life examples of the claims being made on Group Cyber and Professional Indemnity policies will be explored. 

The seminar will cover the following topics:

How has the market responded to cybercrime? Key trends in cyber incident response

The legal, business and operational issues impacting your organisation following a cyber incident
Still a risk to your organisation? The importance of third party vendor risk management
Protecting confidentiality of client data after Panama Papers and Paradise Papers
Examine new exposures to claims for breach of duty of confidentiality
Private actions for breaches of data privacy rights, including plaintiff class actions
What the Barbican Group Cyber Policy covers for legal practices insured with Lawcover
War stories from the claims made to date on the Group Cyber Policy
War stories from the claims for third party loss on the Professional Indemnity Policy
Elements of a successful forensic investigation, both technical and operational
Leveraging forensic investigation findings to inform other areas of an organisation's response 
Current statistics on Cybercrime events involving solicitors in NSW
 Vulnerabilities to any security system

Recorded March 2019

Peter Leonard, Principal at Data Synergies and Professor of Practice at UNSW Business School
Jen McMillan, Legal Practice Consultant, Lawcover
Richard Berkahn, Senior Associate, Clyde & Co
Reece Corbett-Wilkins, 

Senior Associate, Clyde & Co


Nick Klein, Managing Director, Klein & Co
Jim Sofiak, Chief Trust Account Investigator, The Law Society of NSW 
Premium price: $100
Standard price: $143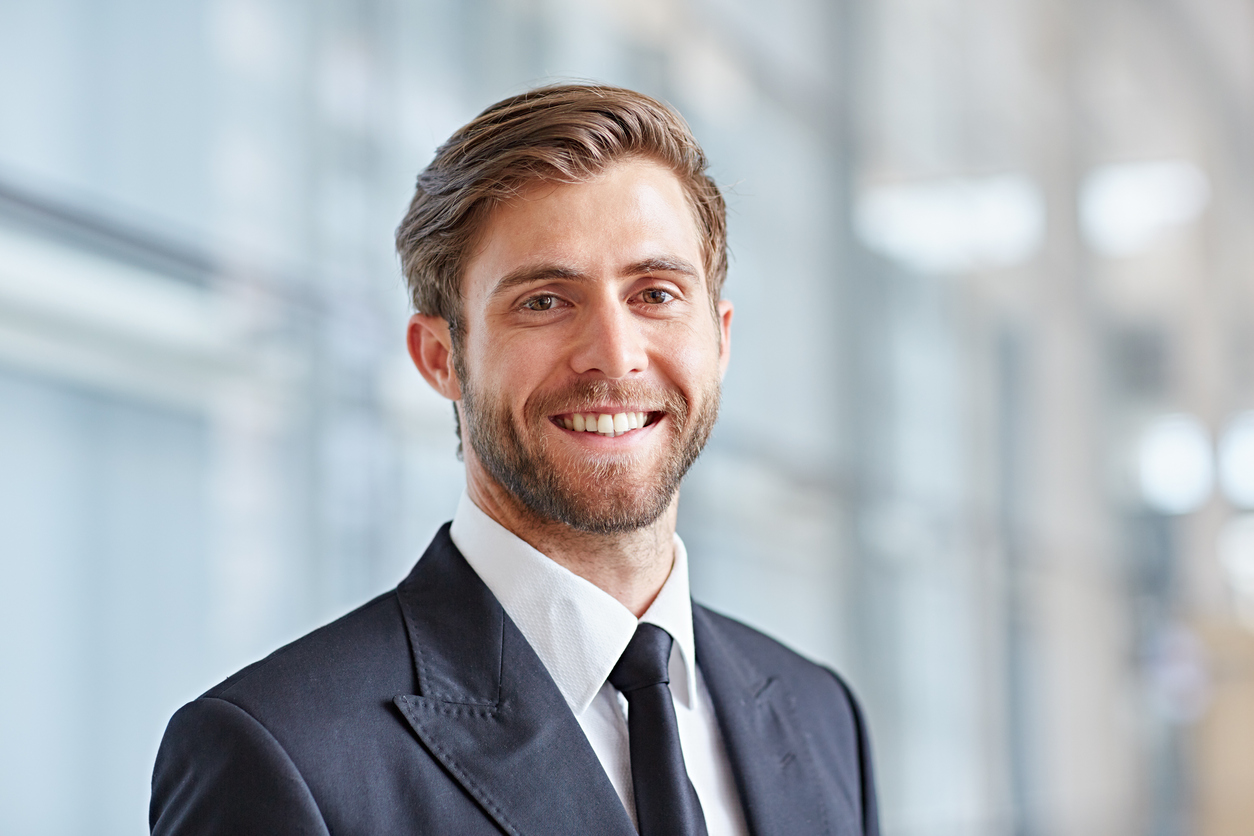 It All Begins With You
1 CPD Unit
Online recording
Knowledge area:


Sometimes the financial freedom we all seek comes at the expense of other areas of our life. Don't be the person who works hard to get to the top of the ladder to then realise that you're on the wrong ladder, or even worse, that it's been at the cost of your health, relationships and general well-being. There is no quick fix, but there are strategies you can use to achieve everything you desire and manage your entire life more effectively.

Key Learning Outcomes:

the more you look after yourself the more you can assist others
when you empower a focus on all areas of your life; your life will flow more easily, in every possible way
happy employees will increase production by 31%, increase revenue by 37% and will be 3 times more productive
to empower your employees: they are your company's real competitive advantage
that together we make a difference: delegation & collaboration is the name of the game

Online

Recorded Mar 2018

Karen Chaston
Premium price: $76
Standard price: $109
IT requirements for the sole practitioner
This is a highlights basic IT skills session for solicitors thinking about starting their own sole practice and explains the trips & traps of cybersecurity.

Recorded on 15 June 2017

Online


Frank Downes,

Juris IT Services
Premium price: $55
Standard price: $79
Law Enforcement Conduct Commission - Videocast
Knowledge area: Substantive Law

Online
During this videocast you will hear about the genesis of LECC and the previous police oversight and investigation agencies in NSW. Our experts will discuss where LECC is at now, lessons learned and how the legal profession can engage with LECC to report suspected misconduct and ensure continued confidence in NSW law enforcement.


Recorded on 8 February 2019

Presenters:
Commissioner Lea Drake, Commissioner for Integrity, LECC
Andrew Tink, Reviewer of Police Oversight
Chair: Penny Musgrave, Principal, Musgrave Solicitors
Premium price: $100
Standard price: $143
Law Enforcement Conduct Commission & the Law Enforcement (Powers & Responsibilities) Act 2002 - A case study
Knowledge areas:


Substantive law

Ethics and professional responsibility

Online
When considering complaints about police misconduct, the provisions of the Law Enforcement (Powers and Responsibilities) Act 2002 (LEPRA) are vital when making any such assessment. What should not be overlooked are the provisions of the Code of Practice for Crime, Code of Conduct and other police documentation relevant to police conduct generally. The intention of this videocast is to provide a case study that practitioners may consider for themselves prior to watching. At the conclusion of the videocast, after the relevant provisions have been considered, participants should view the annotated document (below) showing an analysis of the information provided in the case study.

Practitioners are invited to closely consider the case study prior to watching so as to enable them to ascertain how detailed and accurate their own understanding of both LEPRA and police practice guidelines relevant to police conduct


Recorded on 6 March 2019

Presenter:
Patrick Saidi, Commissioner for Oversight, Law Enforcement Conduct Commission
Chair: Penny Musgrave, Principal, Musgrave Solicitors
Premium price: $100
Standard price: $143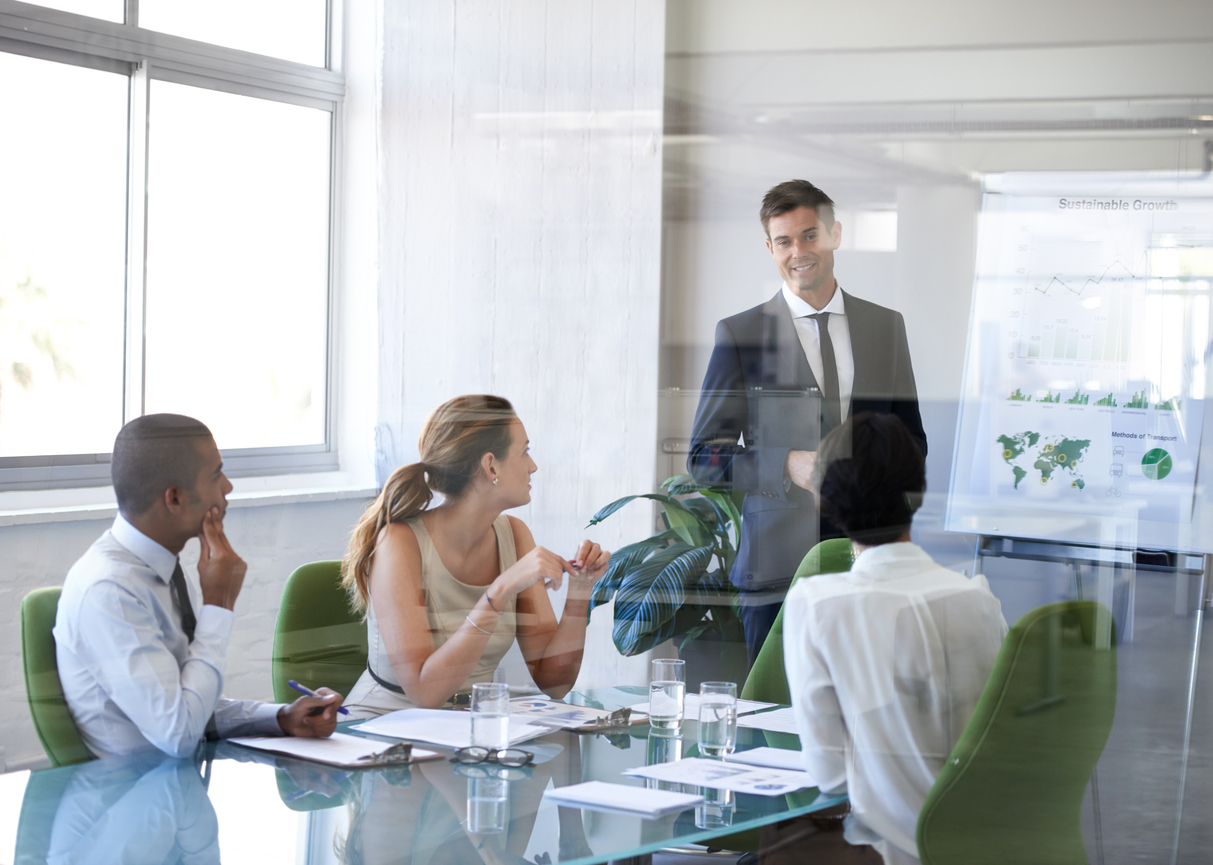 Law Firm Insights > Forward Thinking
1 CPD Unit
Online recording
Knowledge area:


 Practice Management and Business Skills


Join Michael Minter, Pitcher Partners, as he discusses results and insights from their recently released 4th annual legal firm survey.

Key Learning Outcomes:

How profitability is related to a firm's structure and decision-making process
Options for attracting clients in the challenging legal market
Measures for attracting and retaining staff
How technology can be harnessed for the best use of your staff and clients
The importance of protecting your firm and clients' information from cybersecurity attacks and data breaches

Online

Recorded Mar 2018

Michael Minter
Premium price: $76
Standard price: $109
Leading change and effective decision making
This course is designed to build your skills on effective decision making and leading through change. The following topics will be covered:

The Need for Strategy
Challenging the Status Quo
Making the Change
Experiencing the Change
Thriving in Change
Seeing Change Through

You can find a full description of each module here.


Online
Premium price: $76
Standard price: $109
Legal essentials: A concise guide to the NSW legal system
Designed by solicitors and legal support staff, this introductory level, two week course aims to provide students with a general understanding of the legal system in New South Wales and what it is like to work in a legal environment. It is ideal for students with little to no experience in the legal profession, have just commenced a legal support role or are thinking of entering the industry in a legal support capacity.



Online - 2 weeks
Topics covered are:


The Australian legal system - an overview 
People in the legal industry 
NSW court structure and hierarchy
Working in a legal office.

Premium price: $135
Standard price: $135
Legal ethics and globalisation
The Legal ethics and globalisation course looks at the way in which lawyers can remain ethical in a global world. This can be fraught where there are a myriad of different ethical approaches in the different global jurisdictions.

Online

the basic underpinnings of the European and American approaches to legal ethics and in-house counsel 
differences between the practical approaches to preserving the independence of legal practitioners 
why in-house counsel cannot practise as lawyers in some of Europe 
what problems face in-house lawyers in the American model 
what similar problems are faced by external counsel


Chiara Formenti-Ujlaki
Premium price: $99
Standard price: $141